1# Grace Latoya Hamilton best known as SPICE, is a real vibrant, confident, high energy Jamaican dancehall artist. This roaring lioness was born on August 6th and grew up in Old Breaton, St. Catherine. In 2010 she walked away with the 'Female Dancehall Artiste of the Year' EME awards. In 2007, the lioness gave birth to her first child.
SPICE travels extensively and has performed at endless stage shows home and abroad.. She is currently signed with Madhouse Records. She has been very fortunate to have collaborated with Jimmy Cliff on one of his album with the hit single entitled I Want I Do I Get. Currently SPICE is signed to the Mad House label. Her SPICEY vibes continues to do her justice.
2# Ishawna is simply a cut above the rest. The young singer grew up between Seaview Gardens in Kingston and Brooklyn, New York honing her unique ability to move effortlessly between gorgeous RnB and gully Dancehall. The daughter of rub-a-dub crooner Don Angelo, Ishawna penned her first song at six years old and laid down her first recording at eight. Nearly two decades later she's still writing her own powerful music. On her return to Kingston from New York in 2005 Ishawna met producer and soundsystem operator Foota Hype. Un .
3#Shenseea is a reggae singer/dancehall deejay who was born and raised in the small island of Jamaica. She first broke out into the music industry in September 2016 with her hit "Jiggle Jiggle." She went viral with her hit song "Loodi." The song received over one million hits on YouTube within the first week of it's release. She has amassed more than 10,000 subscriber as well as 3.1 million views and growing. "Loodi" features reggae and dancehall superstar Vybez Kartel.
4#
VANESSA BLING formally Gaza Slim
 "Introducing Vanessa Bling, as Gaza Slim," was the phrase heralded by one of dancehall most prolific and celebrated artiste when introducing this young songstress and sing-jay.  However, before the world knew of Vanessa Bling's unbelievable talent, she was just an ordinary little girl from Unity District in West Rural, St. Andrew, Jamaica, W.I.
Born Vawnessa Saddler on February 19, 1991, Vanessa Bling attended the Unity District Primary School in her home town before completing her secondary education at the Oberlin High School.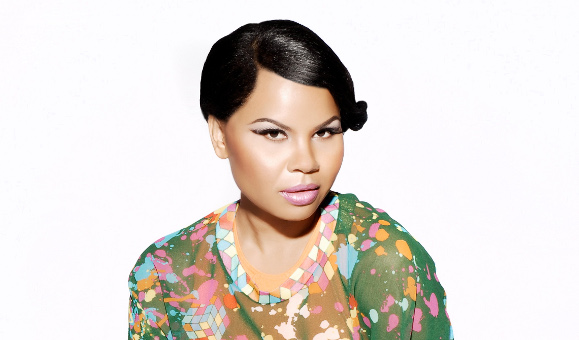 5#Ce' Cile grew up in Jamaica in Porus and Mile Gully, and spent most of her youth in Mandeville, where her grandfather had previously been mayor
Ce' Cile discovered music through a friend of her father, Michael "Ibo" Cooper from the reggae band Third World and brought out her first single "Beat Of Her Heart". She added her own style to classical reggae and took it toward dancehall. In 1995, Steven Ventura, the owner of Celestial Sound Recordings, noticed her. Then followed a period where she worked as a studio manager and recorded multiple demo tapes. She also appeared on stage as a backing vocalist for various bands, as well as writing and producing songs with artists such as Jah Mason & Chrisinti.
6#Michelle Downer, born and raised in Spanish Town and is now known to the world as D'Angel. She maintains a constant presence on the dancehall scene both locally and internationally for the past few years now.
Hailing from St. Catherine High School, a businesswoman, an artiste and now a mother, D' Angel is the epitome of a true Caribbean woman, focused on fulfilling her life's dream of becoming one of the top dancehall artistes on the world stage. D'Angel continues to break down barriers and is a role model to numerous young women. She's resiliently confident, a very hard worker and most of all she continues to be in demand
7#Macka Diamond, also known as Charmaine Munroe, Lady Cham, Lady Mackerel, and the Money Goddess, is a Jamaican singer and writer. She was born in Kingston and raised in Portmore. She was influenced by female artists such as Mama Nancy, Lady Ann, Lady Junie and Lady G, who were big at that time. With Junie's help, she got the chance to record "Don Girl". After a string of singles, including collaborations with Captain Barkey and Wickerman, she changed her name to Macka Diamond with her 2003 single "Tek Con", a protest record to Vybz Kartel's chauvinistic track "Tek Buddy".[1] She released a new album, Don't Disturb Mi, on 7 February 2012, under Money Ooh Productions/