Looking for the best Jamaican movis? Everyone loves a good Jamaican movie, they are just of a different breed and each of these movies chronicles the other side of an island paradise, against the sounds of Dancehall, Hip hop, and Reggae soundtracks.
#9 'Better Mus' Come'"Better Mus' Come" is a love story set in the political turmoil and gang warfare in 1970s Jamaica. The film follows warring political factions People's National Party and the Jamaica Labor Party in 1970s Jamaica as they enlist the support of gangs to enforce their policies, and advance their political agenda. It is a fictionalized dramatization of real historical events, specifically, the Green Bay Massacre, where the government finally tracked down these gangs and had them systematically wiped out.
#8 'Marley'"Marley" is a 2012 documentary-biographical film directed by Kevin MacDonald documenting the life of Bob Marley.
The content spans over the life and musical career of Marley, mainly as seen through the eyes of those who knew him and contributed to the documentary, including Bunny Wailer, Rita Marley, Lee "Scratch" Perry and many others.
Although Marley was enthusiastic about music from a young age, he had disappointing record sales as a solo artist. He then decided to collaborate with Peter Tosh and Bunny Wailer to create "The Wailers." This group later became known as "Bob Marley and the Wailers" and achieved international fame. The group made Bob Marley a household name and brought worldwide attention to Jamaican culture, Reggae music and the Rastafari movement.
#7 'Smile Orange'"Smile Orange" is a 1976 satirical film set in Jamaica. It follows the day-to-day life of Ringo (Carl Bradshaw) a smooth-talking waiter and con man. The film explores the tourism industry in the Caribbean and is set in a hotel as Ringo tries to joke his way through his work shift. All he wants is to make it through the day on top without losing his job, and quite possibly get some time alone with the new lady at the hotel.
#6 'Shottas'"Shottas" is a 2002 Jamaican crime film about two young men who participate in organized crime in Kingston, Jamaica and Miami, Fla. It stars Kymani Marley, Spragga Benz, Paul Campbell and Louie Rankin and was written and directed by Cess Silvera.
The film tells the story of two young men, Biggs (Kymani Marley) and Wayne (Spragga Benz), who grow up together in the tough and dangerous streets of Kingston. They rob a soda truck and shoot the truck driver while they are still children.
The robbery money is used to purchase visas to go the United States, where they continue their criminal activities, hustling on the streets of Miami.
#5 'Rockers'"Rockers" is a 1978 Jamaican film by Theodoros Bafaloukos. Several popular reggae artists star in the movie, including Leroy "Horsemouth" Wallace, Burning Spear, Gregory Isaacs, Big Youth, Dillinger and Jacob Miller.
Horsemouth, a drummer living in a ghetto of Kingston, plans to make some extra money selling and distributing records. He buys a motorcycle to carry them to the sound systems around the island. The film starts as a loose interpretation of Vittorio de Sica's "The Bicycle Thief" and turns into a reggae interpretation of the Robin Hood myth.
#4 'Dancehall Queen'"Dancehall Queen" is a 1997 independent Jamaican film starring Audrey Reid who plays Marcia, a street vendor struggling to raise two daughters.
Marcia (Audrey Reid) is a single mom and street vendor barely scraping by even with a financial assist from the seemingly avuncular Larry (Carl Davis), a gun-toting strongman with a twisted desire for Marcia's teenage daughter, Tanya (Cherine Anderson). Complicating things is Priest (Paul Campbell), a murderous hood who killed Marcia's friend and now is terrorizing the defenseless woman. Facing three big problems—Larry, Priest, and a lack of money—Marcia arrives at an inspired solution: develop an alter ego, a dancing celebrity called the Mystery Lady who can compete in a cash-prize contest.
#3 'Third World Cop'"Third World Cop" is a 1999 Jamaican action-crime film starring Paul Campbell, directed by Chris Browne and produced by Chris Blackwell of Island Jamaica Films.
Capone (Paul Campbell), a loose-cannon cop, returns to his home in Kingston to join the island nation's special forces. Immediately upon return, Capone discovers an operation consisting of illegal importation of guns via church charities. It's up to Capone to stop the importation of these guns; and this might mean going up against one of his childhood friends.
#2 'The Harder They Come'"The Harder They Come" is a 1972 Jamaican crime film directed by Perry Henzell and co-written by Trevor D. Rhone, and starring Jimmy Cliff.
The film stars reggae singer Jimmy Cliff, who plays Ivanhoe "Ivan" Martin, a character based on a real-life Jamaican criminal of that name, better known as Rhyging, who achieved fame in the 1940s.
Martin is a poor Jamaican man in search of a job. He leaves his rural home after the death of his grandmother to live with his impoverished mother in Kingston. He gets distracted with the violence and drug-stained city life while trying to make a living and ends up becoming Jamaica's most-wanted criminal.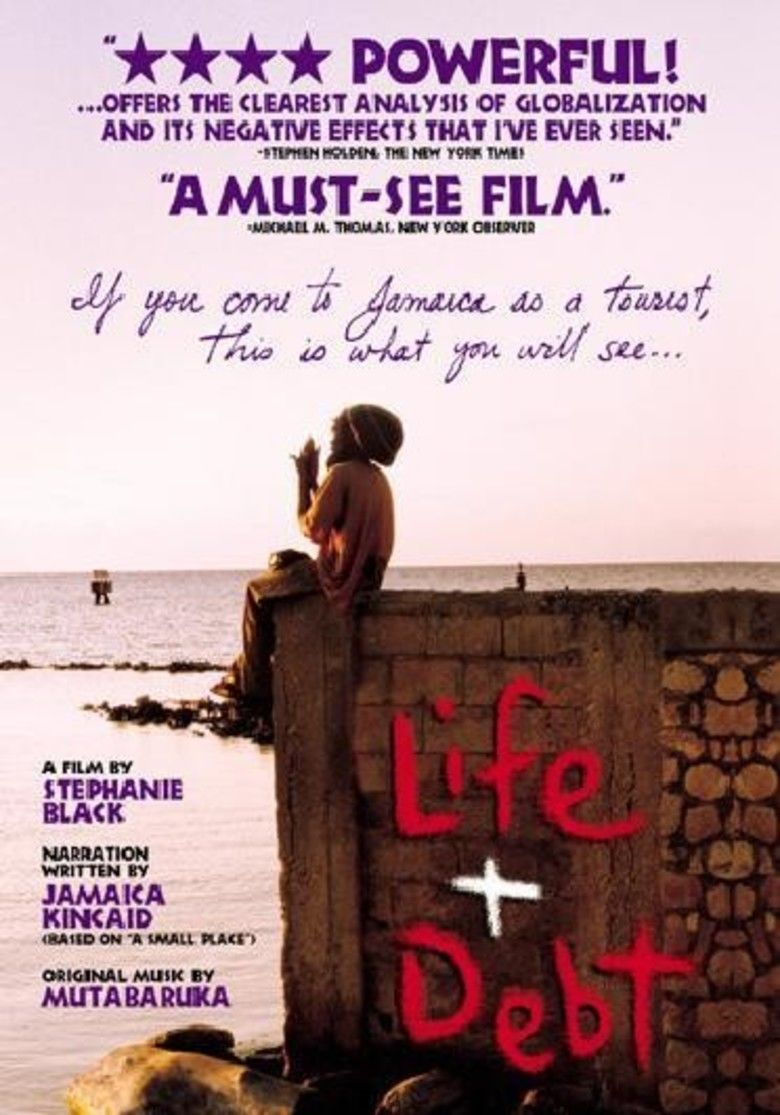 #1 'Life and Debt'
"Life and Debt" is a 2001 documentary film directed by Stephanie Black. It examines the economic and social situation in Jamaica, and specifically the impact thereon of the International Monetary Fund and the World Bank's globalization policies.
These loans were conditional on structural adjustment policies, which required Jamaica to enact major economic overhauls, including trade liberalization, privatization, and deregulation. However, the reforms were not successful; the film claims the reforms left Jamaica with $4.6 billion in debt.
The film features a number of interviews with former Jamaican Prime Minister Michael Manley in which he critiques the system of international financial institution loans and suggests the system is akin to imperialism or neocolonialism.